02.02.2013 - 02.02.2013
View Teenie Travels Around the World on chschen's travel map.
Nothing but the sound of muted footsteps, shuffling over a grass-softened path. A valley reminds you of every other valley you've ever been in, and they are all pleasant memories. Sheer limestone cliffs. Rocky ridges of odd, untamed shapes. Have you ever heard the braying of a donkey? It is a desperate, angry, futile sound. A sound that belies the donkey's soft nuzzle, its comic, hare-like ears.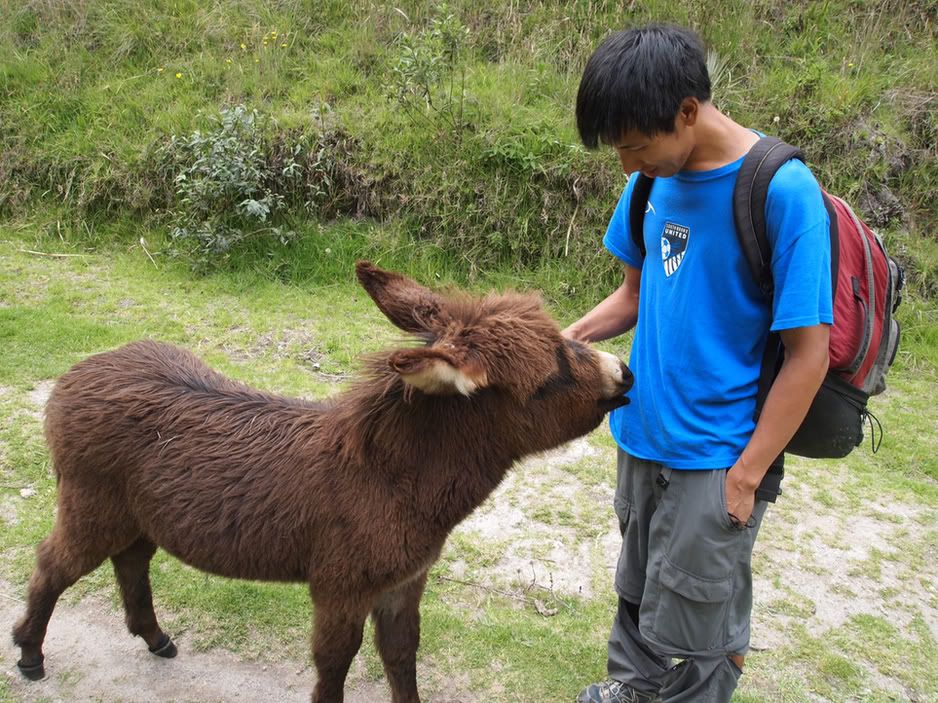 But the town is never in the valley. The town is on a hilltop a thousand meters up scrabbly, eroded paths. Every few minutes you rest; remarkable how your legs continuously fail you. Or your lungs. You scan the valley below, spot the whitewashed church where you made a right, satisfied now with its tininess.
When you arrive in Chugchilan, you are too tired to be relieved. You decide it does not take much to be called a town--just a church and a smattering of anonymous buildings. You remember that as you hiked you barely saw another soul, though the evidence of humans was all around you. It is not so much different from how animals live--rarely to be seen though their tracks are everywhere in the dirt and sand, in the snow. For some reason you are immeasurably pleased by this.
Right now you are only making impressions. Later on they will be a single, solid story, surprising in its freshness.