02.01.2013 - 02.01.2013
View Teenie Travels Around the World on chschen's travel map.
A river not so much cutting through steep valleys as tumbling. A tamed, pastoral river, barely more than a creek. I was somehow enchanted by it, felt as if I were in a fairytale or a land of hobbits. I don't remember its sound but have imposed another on it, some nature CD of a babbling brook.
There is desire and there is truth. I think many people confuse the two. Some would say that desire makes its own truth. I have seen that happen, have seen it manufacture happiness, and I say that happiness is not as interesting to me as truth. Nevertheless, it is with some reluctance that I write that the Quilotoa Loop on its first day has seemed much the same to me as other bucolic Andean vistas--whole hills taken over by agriculture, mottled in different shades of green. It is as peaceful as ever, but I cannot help but feel I have come too late. Too late for tall trees and pine smells and whatever wild creatures preceded the omnipresent cows and occasional pigs, chickens, and sheep. Too late for greedy views of uninterrupted forest. Too late even for birdsong.
And yet, people have to eat. That is the eternal rejoinder. So I lose hope. I believe I had too much of it to begin with anyway.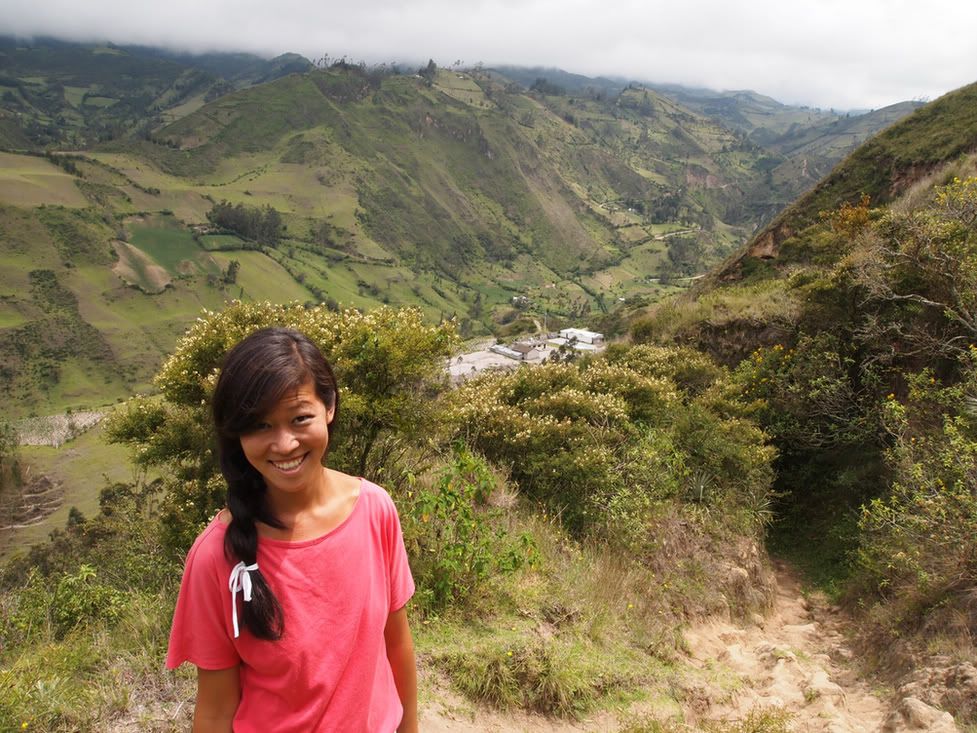 Posted by chschen 16:00 Archived in Ecuador Comments (0)